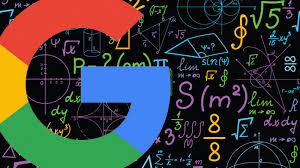 By SCS Marketing & PR
A new Google ranking algorithm designed to assess how users interact with web pages is being rolled out in May which will have a major impact on the way the search engine ranks sites in its search results.
The Google Page Experience Update was announced by Google in May last year in order to give webmasters a year's notice to prepare for it. The search engine published a detailed document on the page experience criteria for developers which states that 'page experience is a set of signals that measure how users perceive the experience of interacting with a web page beyond its pure information value'.
This includes the introduction of Core Web Vitals – a new set of performance metrics that help highlight aspects of web page development that affect User Experience (UX) such as page loading, interactivity, and visual stability. Core Web Vitals has been accessible in Google Search Console since July, 2020.
What are Core Web Vitals?
Core Web Vitals include three real-world user-centered metrics that give scores on aspects of web pages:
• Largest Contentful Paint (LCP): measures loading performance. To provide a good user experience, LCP should occur within 2.5 seconds of when the page first starts loading
• First Input Delay (FID): measures interactivity. To provide a good user experience, pages should have a FID of less than 100 milliseconds
• Cumulative Layout Shift (CLS): measures visual stability. To provide a good user experience, pages should maintain a CLS of less than 0.1
The scores are based on three outcomes:
• Good
• Needs
• Fail
Google has stated that Google Page Experience is not a ranking score but each element has its own element in the overall Google ranking algorithm. As well as Core Web Vitals, the Google Page Experience Update is also made up of four other existing Google search ranking factors including the below.
• Mobile Friendliness (Google introduced 'Mobile-First' indexing in 2018 meaning the search engine predominantly uses the mobile version of the content for indexing and ranking instead of the desktop of a page's content when evaluating the relevance of a page to a user's query)
• Safe-Browsing (making sure the page does not contain malware or deceptive content – also known as social engineering. Google can detect harmful content and display a warning when users visit the site)
• HTTPS (switching from HTTP to a secure server HTTPS provided a minor ranking boost when first introduced back in 2014)
• Intrusive Interstitials Guidelines (ensuring the content is easily accessible to the user so making sure no pop-ups cover main content, display a standalone interstitial that the user has to dismiss before accessing content and using a layout where the above-the-fold portion appears similar to a standalone interstitial but the original content has been placed underneath the fold. Google began penalising sites and lowering their rankings in 2016)
These resources from Google will help businesses measure, monitor and optimise their page experience.
Measure and Report Core Web Vitals
Mobile-Friendly Test
Security Issues Report
Check if your site is HTTPS
Helping Users Easily Access Content on Mobile
Google has made it clear that a good page experience is not more important than supreme content itself but, in cases, where there are multiple pages that have similar content, it indicates using Page Experience effectively provides the search engine with a formula of ranking the content.
The search engine is also changing the way the Top Stories carousel works and implementing a minimum threshold for Core Web Vitals instead of using Accelerated Mobile Pages (AMPs). Therefore, tailoring for Core Web Vitals will be an important part of managing the sites in future.
For more information about the Google Page Experience Update and our SEO services call the SCS Marketing & PR team on 01252 621293 or email info@scsmarketingandpr.co.uk for more information.