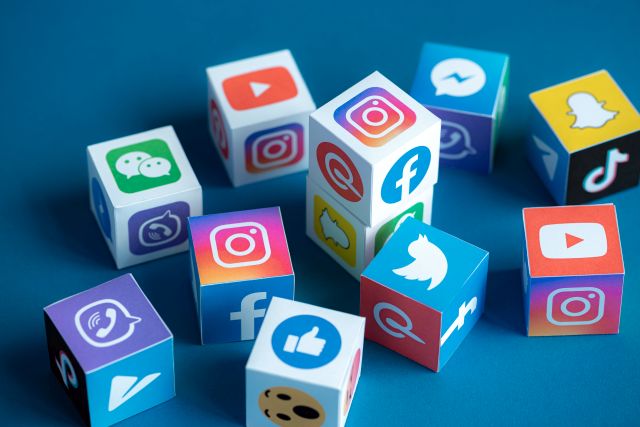 By Jennifer Clarke
Where is social going in 2020? The industry changes at lightning speed, so every year Hootsuite forecast social media trends to help you improve your strategy. Here, we compiled a round-up of the key points from their 2020 trends report. Learn what the main trends are, and get all the tools you need to put them into practice.
TREND 1 – public vs private
For 2020, Brands will need to include public and private engagement into their social media strategies. 'Private behaviours' such as messaging are of equal importance to public social media feeds. Both spaces need to be observed and analysed for brand discovery and customer acquisition. The trick to winning is to provide a seamless experience across both areas and integrating automation to grow connections at scale with human connection factored into the process to build deeper relationships.
"THE FUTURE IS PRIVATE," MARK ZUCKERBERG ANNOUNCED IN 2019, revealing his vision to unify Messenger, Instagram, and WhatsApp in response to global consumer demand for more intimate social experiences. Instagram launched Threads, a camera-first messaging app that allows users to connect with close friends in a dedicated, private space. LinkedIn also began rolling out its new Teammates feature to help users see more updates and content from people they work with in real life.
However, according to Hootsuite's research, 52 per cent of brand discovery online still happens in public social feeds. Finding entertaining posts, reading news, and researching products are all motivations for using social and it is just as important to customers as private messaging.
TREND 2 – CEOs Standing for Societal Change
The report claims that, in 2020, organisations who support not just their employees and their customers but also their local communities and societal change, will see a marked competitive edge to other businesses.
It says, we will see employee advocates becoming 'beacons of trust' for consumers as they use social media to amplify bold sentiments and goodwill from their organizations.
It also says their research shows that employees expect their CEOs to react to and lead the charge on societal change. And that organisations that work in this way will thrive.
TREND 3 – The Meteoric Rise of TikTok
These short addictive videos are influencing popular culture and being shared across other social platforms such as Facebook and Twitter. 'Challenges', dance moves and snippets of music or film with people lip synching are going mainstream as a direct result of their popularity on TikTok.
The biggest threat to that growth is other social networks. Instagram was very successful incorporating Stories, a key feature of Snapchat, into their platform—and they've now set their sights on TikTok with the release of Reels. This new feature allows Instagram users to set 15-second video clips to music, share them as Stories, and potentially see them go viral on the new Top Reels section of the Explore tab. Unlike TikTok, Instagram can immediately start making money from Reels because it already delivers ads in both Stories and the Explore tab.
TREND 4 – Social marketing and performance marketing collide
Established champions of brand awareness and community building must also become fluent in performance marketing. The challenge will be finding balance, building out holistic skill sets that can drive both short-term conversions and long-term strategies to build brand equity, customer happiness, and differentiation.
Paid social advertising needs to look beyond one sales focused message and consider smart retargeting that moves customers along the entire purchase path from brand discovery to purchasing a product or service and then retaining a customer's business through ongoing engagement.
Finally, the report states marketers should be more long-term and less short term tactical with social media programmes. And root their decisions in the knowledge that successful advertising is to repeat your key message over an extended period of time, as it is massively beneficial to improving recall, engagement, and awareness.
TREND 5 – The Social Proof Gap Closes
Even though there isn't a universal standard or method, many social marketers are still to take even basic steps towards measuring the business value that social media marketing contributes to their organisation. For example, 70 per cent of respondents aren't using an attribution model at all, which makes it hard to prove the worth of social compared to data-rich channels like paid media.
Leading marketers are however starting to push harder in terms of highlighting the value of their work and elevating the status of social media within their organisation.
Among the 3,000+ respondents in the 2020 Social Media Trends survey, Hootsuite found organisations who were uniting data from all channels, focusing on omni-channel integration or using attribution models either "very confident" or "extremely confident" in measuring ROI.
If you would like to speak to someone regarding your Social Media Programme for 2020, please contact the team on 01252 621293 or email info@scsmarketingandpr.co.uk.