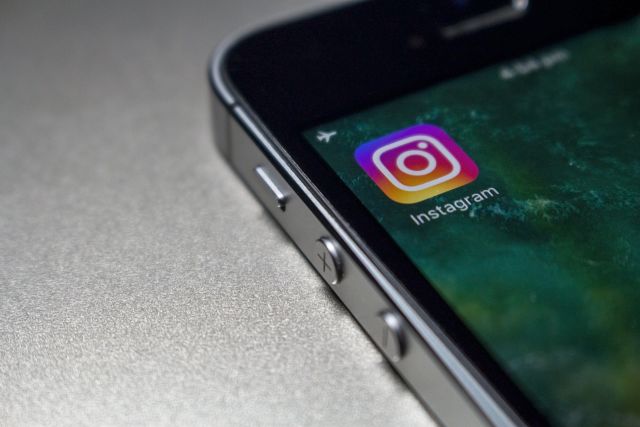 By Cheryl Goldsmith
Instagram uses a complex algorithm when deciding which posts to show each user and these are ranked based on a number of factors. This algorithm is constantly being refined but is primarily based on the account user's Instagram activity, their relationship to the account, information about the account itself, what the content on individual posts includes and how popular it is.
For business accounts, Instagram rewards uniqueness, new content, format and connections. Here at SCS Marketing & PR, the social media team have put together some tactics and settings that brands can test to try and improve their organic search reach on Instagram.
1. Use the full range of Instagram post formats
Businesses should use as many different types of posts as possible to maximise impact. This will give the brand a greater presence and a steady flow of content that reaches potential followers wherever they happen to access the platform.
Instagram will allow you to post:
Single photos / short video clips / montages
Stories, augmented reality lenses, polls, links
Story highlights
Reels
IGTV
Guides
Products in an Instagram shop
It is never recommended to just post in your feed or focus solely on Stories – some things will work better than others but the more the full range of Instagram post formats are used, the more brands can extend their reach.
2. Make what is posted fully accessible
If content posted on Instagram is not fully accessible, brands could be missing out on a large proportion of target audience.
Here are some must-do's:
• Enable auto captions for IGTV. Captions still need to be manually added for stories and video posts
• Use alt text for all Instagram images. This text snippet describes an image for anyone who cannot view it. Instagram may also use it as a source of information which feeds back into its algorithm
• Use a checker such as 'Who Can Use' to check the colour palette is easy to read, for anyone with eyesight difficulties
• If captions are manually added, the text must be clear
• Ensure the face of anyone representing the brand is clearly visible when recording video as this is really beneficial for those who lipread
• Take note of any feedback from Instagram followers who say they have difficulty accessing content and make this as inclusive as possible
3. Make Stories shareable
Brands can check the options in Story settings to allow people to share them. Social media managers can maintain more control with this switched off, but there can be a trade-off for reach and, after all, the point of social media is to empower followers to share, recommend etc, otherwise organisations might be limiting their reach.
4. Enable Remixing for Reels
Instagram reels are bite-sized videos to which brands can add effects to and are similar to TikTok videos but adding Instagram reel remixes means brands provide users with a way of adding something or reacting with their remix video appearing next to the original – these are similar to TikTok Duets. By enabling remixing for reels, business are giving users the opportunity to interact with their followers more and drive reach.
5. Location, Location, Location
If a business has a physical presence, this is super important. Add location tags to feed (and Stories too). This expands the audience and reach locally in many cases.
6. Turn on branded content tags
Designed for sponsorships and brand partnerships, it is possible for other brands to tag a business in their Instagram videos and sponsored posts. This means a company can benefit from another brand's paid-for efforts. There is no guarantee the business will benefit but just one branded tag could achieve heaps of followers so it is certainly worth it. In Instagram settings, the business tab can either be switched to enabled all or clicked to manually approve. If it is preferred, a list of selected partners can be approved to tag your brand, if it regularly works in collaboration with another business.
7. Reward followers (pay it forward!)
The simplest way to boost reach is to 'piggyback' on the reach of other accounts and have them share your business's posts.
Other brands can be rewarded for mentioning your business by
• Simply liking or sharing or commenting on their content, i.e. rewarding their user generated content (UGC)
• Mentioning the account in your own posts, which will extend their reach
• Reward them with giveaways or other desirable items, such as winning back the cost of the product or the meal they enjoyed etc. Brands often do this when they ask you to post a picture of you wearing their clothing or eating at their restaurants, with a specific hashtag
8. Make everything as shareable as possible
Another way to encourage reach is to make content that is highly shareable in ways that are most relevant to you. This could be memes, informational content, inspiring quotes, puzzles or questionnaires; whatever suits your brand's audience the best.
9. Not just Stories but Highlights too
Stories are fab, fun and interactive so most brands are already using them. However, just 24 hours later they are gone for good so all those qualities have disappeared with the post itself, So, if you add a story to a highlight on your brand's profile, this will keep it there for good. If the post is about your products, services or brand features then this is a definite must-do. Use highlights for any stories that are super popular and more viral as they are then available for future shares and longer term growth when they are discovered by new followers.
10. And finally, test times of day and posting frequency
Instagram's algorithm likes content that is recent and rewards this content. Brands should aim to posts when its followers are at their most active. The best way to check this is by using Instagram Insights. In general, it is advised to go for one daily post and a maximum of three Stories daily unless reporting from a live event where more may be required.
In conclusion, the most effective way brands can achieve a higher organic reach on Instagram is from its followers. They have the potential to interact and share your content to a far wider audience than a business might achieve on its own.
In order to get the most out of Instagram, brands also need to be super responsive. Businesses need to follow their own followers, like their posts and share their stories if possible. Brands need to try to engage in conversation with those who have shown they are interested in your organisation, never ignore messages and stay on top of comments.
If followers are made to feel valued, they will be encouraged to interact more with you going forward. Those followers will have a much more positive image of the brand and be more likely to buy from it, as well as advocate it to others too.
If you would like to speak to us about how Instagram and Social Media Marketing can work for your business, a member of our team would be delighted to speak to you on 01252 621293, or you can email us at info@scsmarketingandpr.co.uk