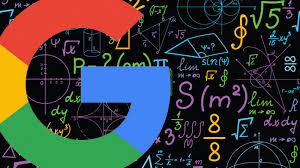 By Louise Hughes
Google has confirmed it is switching from Universal Analytics to Google Analytics 4 from July, 2023.
The search engine says UA was 'built for a generation of online measurement that was anchored in the desktop web, independent sessions and more easily observable data from cookies'.
Google Analytics 4 was launched in October 2020 and differs from its predecessor in that it operates across platforms and does not rely on cookies. It also uses an 'event-based' data model for measurement' and claims it helps keep businesses and organisations comply with privacy regulations.
At the time of the launch, Google promised that GA4 would provide 'predictive insights, deeper integration with Google Ads and cross-device measurement capabilities.
Many SEOs have commented that Google Analytics 4 is drastically different from Universal Analytics and is, in fact, not as intuitive as its predecessor. However, Google is convinced that it is an analytics tool that will provide smarter insights and help improve ROI as digital marketing moves to a cookie-less world.
The search engine has made several updates to its new flagship analytics platform in the past 18 months. This includes introducing data-driven attribution and new machine earning models. In December, GA4 and Google Search Console (GSC) could be linked enabling SEOs to expand its ability to analyse search traffic and directly compare search data with site analytics providing a more in-depth view of the user's journey and identify correlations.
Earlier this month, Google released a new homepage for G4 properties which 'surfaces information that is relevant to you based on your behaviour in Analytics' and 'provides a more personalised content as you continue to use Analytics'.
Then this week, Google launched a Search Ads 360 integration for G4 which enables advertisers to see sessions, users and conversions within the context of dimensions such as source, campaign, medium and default channel grouping. They can also see cross-channel attribution data in their Model comparison and Conversion paths reports.
Universal Analytics will stop processing new hits on July 2023, whilst UA 360 properties will sunset on October 1, 2023.
For more information about SEO contact the SCS Marketing & PR team on 01252 621293, or email us at info@scsmarketingandpr.co.uk