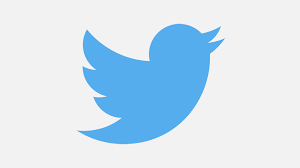 By Jasmine Adams
A Brief History
In 2006 when Twitter was launched, its structure was simple, tweets were in reverse chronological order, meaning from the most recent tweets onward.
2014 saw the first significant change. Instead of showing content from just followers, feeds started to contain recommended tweets, accounts and topics.
2015 introduced the "While you were away" feature, which was meant to provide users with a recap of tweets they may have missed which was updated based on engagement and other factors and designed to help with FOMO (fear of missing out).
2016 used an identical algorithm that was applied to "While you were away". Twitter wanted to push the "best tweets" to the top of the feeds. However, this caused retaliation from users who used #RIPTwitter to gain a voice. But this may have been an overreaction, as they just needed to refresh the page to get their chronological feeds back.
2017 presented more engagement due to the algorithm of 2016. This meant Twitter only tweaked the algorithm slightly, explaining that tweets were being scored on relevance, predicting what users would find interesting. They also replaced "While you were away" with "In case you missed it".
2018 saw Twitter update their algorithm again, announcing that users were able to choose between 'top tweets' and 'latest tweets', meaning users can easily switch between the two.
2019
At the beginning of 2019, Twitter made announcements hinting that there will be more changes to the algorithm. One announcement saw the company sharing that they want to start publicly testing conversation features. In January, this came to fruition as they announced that they were partnering with researchers at UC Berkley to study how performance of the machine can be improved.
Twitter now has 'sections' on their timeline, these include:
Latest Tweets – a reverse chronological feed
Top Tweets – This feed is algorithm-powered, organised by ranking signals. This type of feed also suggests 'Who to follow' and content from other accounts. But users can provide feedback and can select 'Show less often', giving users the power to choose.
ICYMI – This is a short algorithm that shows top tweets. The more a user is on the app, the less likely they will come across this.
Trends for you – This uses algorithm to highlight popular trends and hashtags. Users have the option to let Twitter personalise this content based on their location.
Happening now – This occasionally pops up at the top of users' timelines, featuring events or topics of interest.

RANKING SIGNALS FOR 2019
As the algorithms continue to change and face public reactions, the unbiased timeline seems to be likely to remain an option for users, where information is neutral and not influenced.
Every algorithm has its 'mystery formula' but Twitter has shared that the following elements do impact their ranking signals:
How recent was the tweet published?
The tweets engagement in relation to other tweets from the same user
How often people are engaging with the account that has published the tweet
How many Retweets, favourites and impressions a tweet has received
The information within the tweet, which can include images, videos, polls and GIFs
The type of media that users engage with, such as users who engage with video will be most likely to interact with tweets containing videos
How long a user has been away from Twitter
Number of followers
An account's location relative to its users
SOCIAL AMPLIFICATION
Here are 10 tips to increase the reach of your tweets:
Always retain an active presence, as the more often you tweet, the more likely other users will engage and see your content. The more a user engages with your account, the more likely the algorithm will share your content
Tweeting at the right time is of great importance. Checking Twitter analytics to find out when your followers are most active will help this. Hootsuite research suggests this time is 3pm
However, if you do tweet at peak times, some of your followers may miss your tweets. So, try and find a creative way to recreate your content
Planning around high engagement events may also help, as using hashtags can increase brand awareness. This in turn will translate to the algorithm recognising your account and could land your hashtag on the trending page
Try a Twitter poll! These make followers engage with your tweets and provide you with feedback
Using photos, GIFs and videos will help engagement as users will need to click on the media to engage with your tweet. Tweets with video could bring you as much as 10 times more engagement. GIFs also raise the likelihood of a tweet being interacted with
Replying to your followers is good customer service, but whilst doing so, Twitter's algorithm ranking signals will pick up your account engagement! Remember to be consistent with this
Organically publishing tweets will help your brand, but if your company budget allows, promoting your account can be useful. This can be done on the app, where you can choose to promote your tweets and account
Promoting yourself will increase your following count. Symbols such as the verified tick can help your account seem more trustworthy and attractive to your audience
Using Twitter analytics will help identify what does and does not work to help increase brand transparency on Twitter
If you would like to find out more about how to grow your business on social media, the SCS Marketing & PR Social team would be delighted to hear from you on 01252 621293 or email info@scsmarketingandpr.co.uk