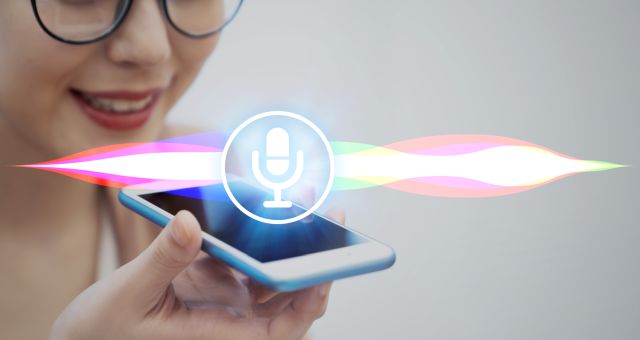 By CHERYL GOLDSMITH
A new report says that just four per cent of businesses are Voice Search Ready in one of the largest voice search studies ever conducted in the USA and indicated that poor Local SEO was largely responsible for these results.
USA-based local search specialist, Uberall analysed 73,000 companies and found that 96 per cent of small and medium enterprises (SMEs) had failed to meet the criteria for voice search readiness. This is surprising research, given that over three years ago, Google CEO Sundar Pichai announced that one-fifth of the queries on Google were voice searches.
So, from a marketing perspective, everybody should be 'Voice Search Ready' – or VSR as it being called – by now. Here is what is actually involved in terms of planning and implementation. Firstly, we need to accept that there are significant differences between 'voice search behaviour' and 'typed search behaviour' which will affect how a site owner optimises a web page.
As professional marketers, we need to think about how we incorporate this new wave of searchers into an SEO strategy and be mindful of how the mode of search changes search behaviour, as users understand which searches work best on which device – i.e. personal virtual assistant vs desktop vs mobile.
Following the Google Hummingbird algorithm update in 2013 which focused on user intent and contextual meaning of queries, search specialists had to move swiftly away from keyword stuffing and refine their strategies based on the pain points of their searching consumers. Now, with voice search, marketers are moving even further into the realms of customer experience and what they might be searching for and devoting themselves to providing a richness of content that satisfies every search.
Mobile and 'Near-Me' Searches
88 per cent of all 'near-me' voice searches are carried out on a smartphone device. If you run a business with a branch or branches, voice search readiness is critical. Voice searchers looking for facilities nearby, demand instant, accurate, and helpful information on Google. For example, voice searchers ask their phones where the nearest pizza restaurant is, solving an immediate issue there and then, rather than doing a wider informational search, such as "What is the population of Great Britain?"
What do we do next?
Uberall identified 37 directories that directly feed voice search platforms including the major virtual assistants: Google/Maps, Bing and Yelp with Facebook and Foursquare also featured. The search specialist scored companies based on the 'accuracy' and 'completeness' of their profiles for business name, address, phone number, website, post code and opening hours.
These profile elements were deemed as 'foundational' to local SEO and management of listings. Uberall does not explain how these are specific to voice search – and Google does not break out which queries are keyed and which ones are voice activated – but the report indicates that poor Local SEO results in poor VSR. Therefore, it is clear that businesses are under-performing at a Local SEO level, let alone a Voice Search – and if these listings can be completed properly with the correct information this will improve their chances of becoming VSR.
Uberall found that the average VSR score was 44.12 out of 100 with the analysis showing that nearly half all listings had the wrong opening hours, worryingly one third had website errors, 25 per cent even had the wrong business name, while 20 per cent had the incorrect address. Purely, from a general SEO point of view, it is worth getting these directory listings completed correctly.
Getting Local SEO right is part of a wider over-arching SEO strategy and should not be overlooked. More extensive onsite SEO is required if a business wants to rank for 'long tail' search terms such as a rich piece of content or extended FAQs which serve to answer more detailed voice search queries.
Who uses Voice Search?
Uberall asked 1,000 consumers about their voice search usage, and interestingly, 57 per cent said they did not use voice search at all, 43 per cent used it at varying levels, while 21 per cent used it at least weekly. These figures may not influence the need for Voice SEO to be put in place immediately but Voice Search will take greater prominence very quickly in the way we saw Mobile overtake Desktop as the leading provider of organic traffic.
Voice Search will continue to grow, and whilst the exact volume of search queries is unknown – there are two billion devices worldwide, such as Alexa, Google Assistant, Siri, Cortana, so Voice Search is only going to get bigger and no business can afford to be left behind.
If you would like to find out more about how SEO and Voice Search will affect your business, the SCS Marketing & PR SEO team would be delighted to hear from you on 01252 621293 or email info@scsmarketingandpr.co.uk