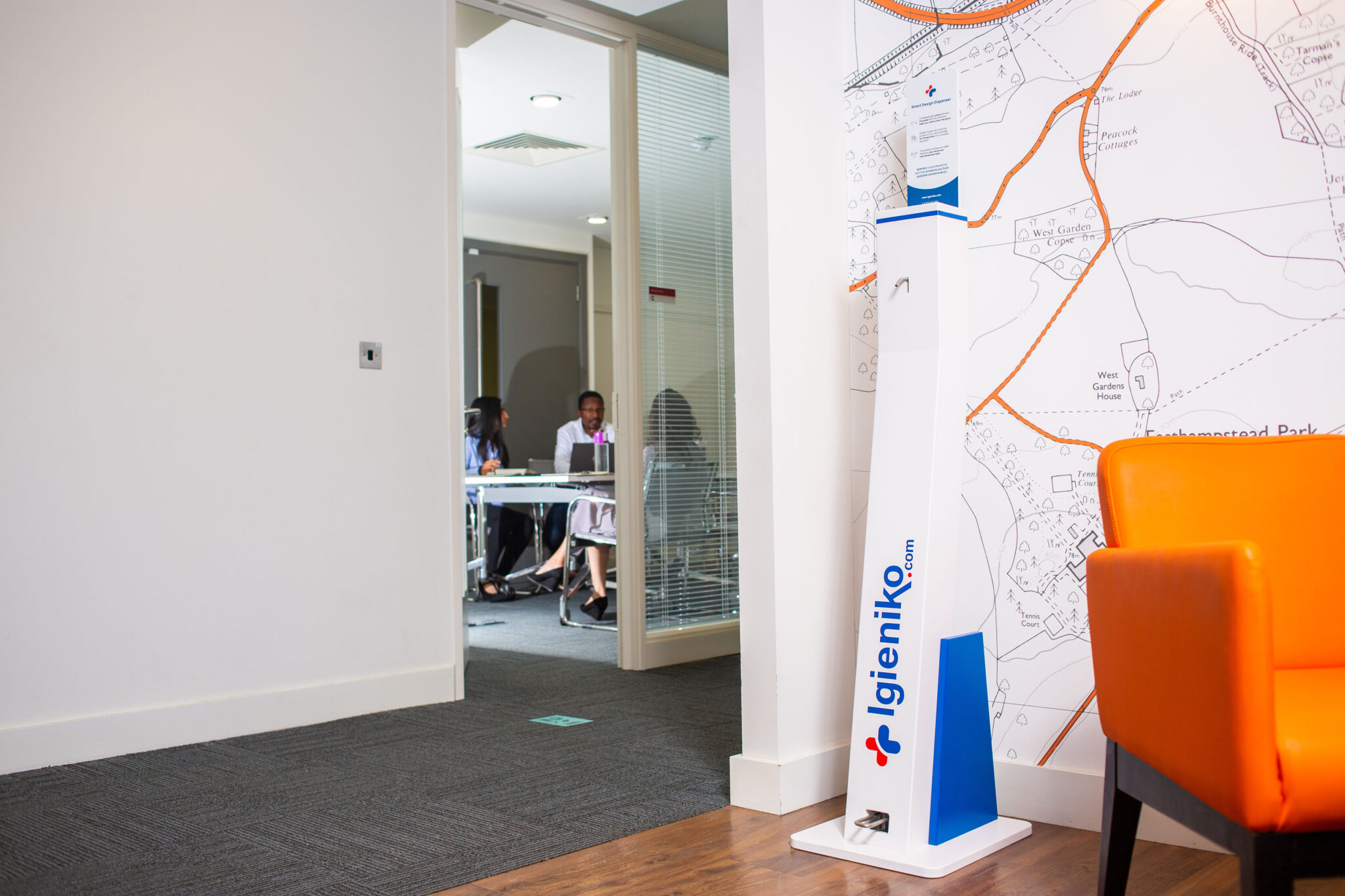 SCS Marketing & PR has been appointed by chemical distribution company, Chemtra Limited, to raise awareness of the new Igieniko pedal-operated hand sanitiser dispenser brand and its credentials.
The Hampshire agency is working with Chemtra to create and deliver a strong corporate PR and advertising campaign to businesses from a wide range of industries in the UK.
Chemtra Limited was looking for a marketing communications and public relations agency with an impressive track record of producing successful B2B campaigns, and has engaged SCS to promote the benefits of its Igieniko hand sanitiser station in the wake of coronavirus outbreak.
The Igieniko design was the UK's first completely touch-free pedal-operated dispenser and has been introduced to help businesses make their workplaces 'COVID-secure'. With its practical foot-operated design, the user simply places their hands under the dispenser, presses their foot down onto the pedal and out squeezes the gel.
The unit holds five litres of gel, is freestanding and light in weight so it can be positioned anywhere, for example, in a retail store, office or restaurant. It requires no cables, batteries or mains power and businesses can customise the dispensers with their own brand colours and logos.
Commenting on the win, Jennifer Clarke, Head of Client Services at SCS Marketing & PR said: "Chemtra Limited is a progressive company with a fantastic product. We're incredibly excited to be their strategic PR partners and look forward to using our expertise to help them establish the Igieniko brand in the UK."
For more information about SCS's PR services contact the SCS team on 01252 621293 today or email info@scsmarketingandpr.co.uk