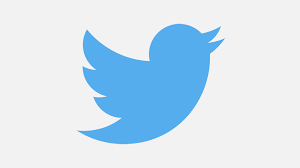 By Cheryl Goldsmith
Having lots of Twitter followers is not simply a vanity marker of how popular you or your brand is, even if it is one of the first things we all, as marketers, tend to notice when we check out the competition.
Having a higher follower count than the competition in your marketplace translates into greater influence and lets you know that your whole audience, prospects and existing customers are interested in your content.
Twitter is fast moving, easy to use and hence one of the quickest social media networks to activate your brand on. It's not surprising therefore that nearly half of all marketers cited Twitter as their go to network for engaging with customers, according to 2019 cross platform research by a US firm.
The key question is how to get those followers in the first place? Here at SCS Marketing & PR we regularly get asked exactly that, whether you are looking to boost lead generation or seek awareness for your brand among the big players in your industry, here are our top tips to help you boost your Twitter following:
1. Tweet Often
Twitter requires a more aggressive content strategy than Facebook or Instagram, potentially three to seven tweets per day is a likely sweet spot according to a range of recent studies. Competitor analysis here is key though as this will vary by industry and you should always sense-check against your analytics. Whilst some brands successfully tweet as often as 15 or 20 times per day, others would see their followers 'unfollow' and lose interest in no time at all, if they were inundated in this way.
2. Optimise Your Posting Time
Schedule posts to go live when you know followers will be likely to see them. During the week, early afternoons are good times to post. Whilst you would expect after work and weekends to be a great time to post, most people are actively consuming content 'during' work hours. Brands ideally want to post when users are most active and more likely to engage with a tweet in real time, with so many taking their lunch-break at their desks, the popularity of a late lunch spot speaks for itself. You can assess the effectiveness of different types of content at various times of day using engagement rate, link clicks, retweets and likes.
3. Make Your Content Visual
The old adage plays out on Twitter too, research shows that tweets with visual content receive more likes, shares and re tweets than those without. Images are far more likely to stop a serial scroller in their tracks. Depending on your brand and marketplace, you can have some fun with this too, coupling a tweet with a gif or a meme has become common practice. Infographics too are a useful tool, showing stats in visual form is likely to stick or be shared. Did you know these are shared three times more often than any other image on Twitter? Video content marketing is shared six times more often…definitely food for thought. Whether you are looking to inform or entertain, the more visual the better.
4. Be Hot On Hashtags
Harness the power of the hashtag on your tweets. Think of hashtags as a kind of SEO for your Twitter content. They make your content searchable, thus increasing its reach. Tweets with at least one hashtag receive 12.6 per cent more engagement than those without. Including trending and popular hashtags is a great way to reach people beyond your current followers. Like anything, doing this more often and trying out different ones will lead you to find what works best in your industry.
5. Engage with Replies, Retweets and Tags
You do not have to be on Twitter all day, just make the most of your time there. Scheduling tweets is fine but you do not want your account to appear to be run entirely on autopilot. Regularly engaging with other users through replying immediately, retweeting and tagging lets new followers see that you are human and makes your brand more authentic and credible. For example, a thoughtful response written out to another brand's tweet will mean more to followers than a one word reply. Giving other brands a compliment gets them interested in your account too, always a good tactic to be nice to others in your industry and they might return the favour. Being tagged in a tweet can help you find new audiences by recognising who else is sharing your content. If you want to be tagged by others you should do the same yourself. Plus, just a couple of seconds and a retweet to your followers can help introduce you to new ones too.
6. Create an Inviting Profile
This is simple, there are just three steps:
• You need a good photo. If you are not using a brand logo (which must be high res obviously), a clear facial photo is best according to the psychology behind photos on social media
• Make sure you use relevant tags, industry keywords and location information
• Finally, try to inject give a taste of your brand's personality or at least its tone of voice, be that authoritative, playful, or dynamic
7. Identify Followers within Your Network
It goes without saying that syncing your contact list to Twitter can help you tap into your existing network of people most likely to follow you. Once synced, your account will pop in their 'who to follow' section. You can see if someone follows you on their profile by their user name and the 'follows you' bubble
8. Draw in followers from outside your network
The final step is to seek followers beyond Twitter by promoting your profile there. Make sure your website features a link to your social, include a button at the bottom of your marketing emails and any blog pieces you place, and do not forget you can also include it on your Facebook 'your account' section.
Social media is a massive opportunity for your business, large or small, provided it is managed in the right way, on the right platforms for your brand, product and industry. If you need help with Twitter, contact the SCS Marketing & PR team on 01252 621293 or email info@scsmarketingandpr.co.uk.