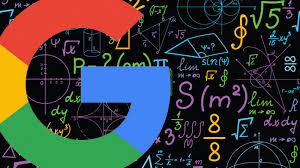 By SCS Marketing & PR
Google has begun rolling out passage-based ranking which is being described by some in the SEO community as 'game changing'.
The search engine giant has introduced 'Google Passages' enabling it to identify individual passages on a webpage and return them as being the most relevant in the search results.
The new algorithm change means Google can zoom into a passage of a piece of content in a web page that answers a question whilst ignoring the rest of the page. This gives the search engine the chance to locate that 'needle-in-a-haystack information'.
The answer to the full search query could be displayed in the SERPs giving sites the chance to take up more online real estate and increase its rankings. Google Passages has been described as a 'ranking change', not a 'indexing change' so Google is not indexing passages for ranking purposes.
'Zoning into'
Therefore, Google will continue to index full pages but it has become better at 'zoning into' what is on the page and finding 'passages' of information. Its systems will consider the content and meaning of passages when determining the most relevant search result. Before, Google would pay more attention to signals such as metadata or headings to understand what results were most relevant to a search query.
The new system will help identify pages with relevant individual sections even if the page itself is about a less relevant topic overall however signals such as title tags will still remain important to get the passage to rank.
As a consequence, however, if Google does display the 'passage' of content which answers the search query in full, sites could receive more 'zero clicks' and no increase in Organic Search traffic. Zero click searches means Google provides an answer to the query at the top of the page in a simple snippet which means the user does not even have to click on the site because the search engine has already answered the question. As always with SEO, producing high quality content is key to any successful strategy.
Breakthrough
Google said in October: "Very specific searches can be the hardest to get right since sometimes the single sentence that answers your question might be buried deep in a web page. We've recently made a breakthrough in ranking and are now able to not just index web pages, but individual passages from the pages. By better understanding the relevancy of specific passages, not just the overall page, we can find that needle-in-a-haystack information you're looking for."
Google gave an example of a search for 'how can I determine if my house windows are UV glass' with a 'before' screen grab of the result without Google Passages implemented and an 'after' screen grab of the result with the new system in place. The page returned in the passages example was much more specific than a broader page which would have ranked previously on the topic.
Martin Splitt, a developer at Google, revealed on Search Engine Journal that Featured Snippets use a 'completely different system' from 'passage indexing'. Featured snippets are where Google provides the user with a quick answer or summary with a content snippet from a relevant site. Featured snippets most likely show up in a response to a question and appear in a box at the top of the search results with a text description above the link.
Different
Featured snippets include: a) information quoted from a third-party website, b) a link to the page, c) the page title, d) the URL of the page and e) the quoted content in featured snippets can be a paragraph, a list or set of steps, or a table. Featured snippets also work with voice search.
However, Splitt says while Featured Snippets provide users with an 'instant answer' and usually in response to a search query involving a question, Google Passages work in a different way. Features snippets will continue to work in the usual way but it appears that the space that 'snippets' may occupy for a particular search will instead be populated using 'passages' if Google deems what it finds in 'passages' to be more relevant to the user's search query. It has also been indicated that passages will  be presented in a similar way to snippets.
Google estimates that passage-based indexing will 'impact about seven per cent of queries on Google Search' across all languages.
For more information about SEO call the SCS Marketing & PR team on 01252 621293 or email info@scsmarketingandpr.co.uk for more information.