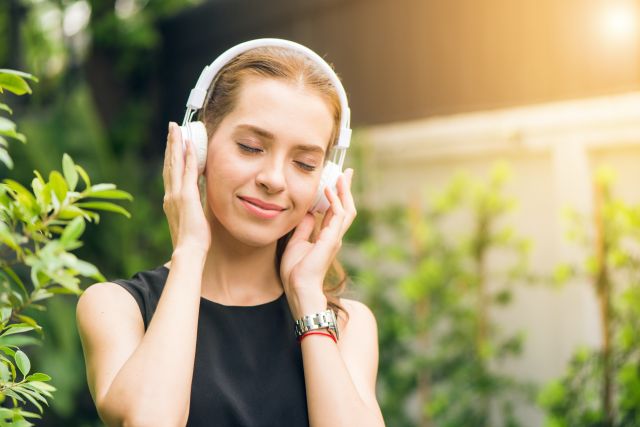 By Cheryl Goldsmith
During the pandemic, with people having to shelter in place and not venture out to public events, there has been a boom for audio-based social platforms — and now it seems every big media and tech company is seeking to tap into it.
Clubhouse, a new app which launched in July 2020, lead the way with its new type of social network based on voice and is now being rapidly re-imagined by Facebook with its 'Audio-Only Rooms' and Twitter with its 'Spaces'.
Already valued at $1billion, Clubhouse is a social platform built around 'drop-in audio chat'. Featuring real time conversations that any user can listen to, the invite-only app has gathered a legion of high-profile fans, with other media and technology companies keen to bring to market their own offerings. Monthly downloads of the app had jumped from 2,000 in September 2020 to 2.4 million in January 2021.
Text-based social media still has its place, but voice is being considered as a natural alternative. What makes a voice network so different is that the user does not need to worry about eye contact, what they are wearing or what they are doing. Audio can feel much more intimate and genuinely 'live' than text-based social media and many people naturally prefer to talk and listen rather than type.
Intimate
In terms of how Clubhouse works, users can follow other users or topics of interest as well as joining themed 'clubs'. When you open the app you join 'rooms' full of people talking – all are open and you can hop in and out, exploring different conversations. You enter a room as an audience member, raise your hand if you have something to say, and a speaker can choose to invite you up. Rooms come in all sizes; some have just a few people chatting informally, others may have hundreds or thousands listening to an expert, be it a politician, celebrity or business leader.
Clubhouse says: "you can still challenge each other and have tough conversations, but with voice there is an ability to build more empathy as you hear the emotion conveyed through intonation and inflection."
Public figures from Oprah Winfrey to Elon Musk and Drake have been attracted to the app and, earlier this year, Clubhouse confirmed that 'each week more than two million people around the world; musicians, scientists, entrepreneurs, sports fans, authors, athletes, parents and more come to Clubhouse to talk, learn, laugh. The aim is for people to close the app feeling better at the end of the session than when they arrived at the start because they had 'deepened friendships, met new people and learned'.
Membership is by invitation only for now, with two ways to join. The first is by personal invitation from a friend who is already a member. Otherwise, you download the Apple only app and provide your real name (they insist on 'only real names'), then wait for your account to be built and your notification that you are able to join. In requesting to join, you may identify that you have friends on Clubhouse who then can let you in.
Future
The app's future plans include launching for Android, opening up to the wider public and monetising the platform by allowing content creators to be paid through a ticket service or subscriptions.
Twitter's Spaces launched live, host-moderated conversations in December 2020 and works similarly, as a live audio only chat-room. Facebook too, is working on its own versions of more than one audio product, both to rival Clubhouse and to launch features including short form audio clips called 'Soundbites'. Facebook said there would also soon be a way for users to discover and play podcasts within the platform, too.
Zoom fatigue is believed to now be a key driver for users seeking apps that allow them to connect in less invasive but still meaningful ways. From other similar apps using real time, to those like Cappuccino which encourages you to share short, intimate audio stories with your friends (they listen when it suits) or Discord, which puts audio into text form to suit its audience of gamers, there is something out there for every demographic. Twitter hopes Spaces will be 'as intimate and comfortable as attending a well hosted dinner party – you don't need to know everyone there to have a good time, but you should feel comfortable sitting at the table'.
While visual communication has been the breakout feature of our mobile phones by allowing us to show where we are, 'shelter-in-place' has meant we do not have much to show. Audio 'voice-chat' rooms have filled the need to find safe places to gather, exchange information and be together without feeling under the spotlight. Voice is a great unstructured, way to socialise, conjuring up the essence of our younger years, where meeting new people was spontaneous, impulsive and carefree.
If you would like to speak to us about how Social Media Marketing can work for your business, a member of our team would be delighted to speak to you on 01252 621293, or you can email us at info@scsmarketingandpr.co.uk