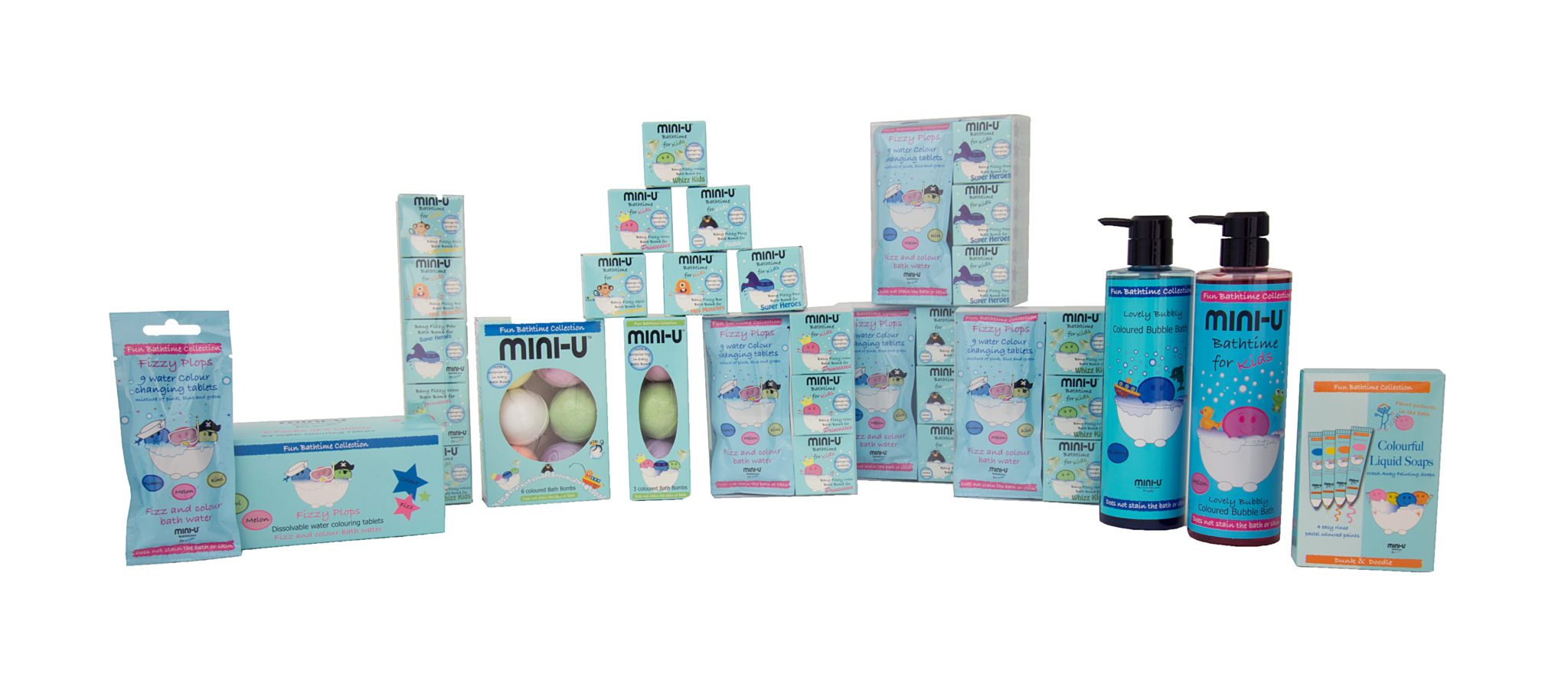 Client: Mini-U
Type: Social Media
The Background: Mini-U is a multi-award-winning collection of haircare, bath and bodycare for kids and families. The company enjoys a strong portfolio against its competitors. With its gentle formula which contains no parabens and is SLS free, the Mini-U mission is to sell products for children that take the 'boring' out of bathtime and add the 'style' into children's haircare.
The range includes kids scented and coloured bath bombs and non-staining water colour tablets. Mini-U also sell gentle shampoo and conditioner and detangler brushes which can take on wet, dry, curly, straight, thick and fine hair. It also targets the gifting market with Mini-U gift sets and party fillers.
The Challenge: Mini-U was already experiencing a level of success through its partners and website but the company were keen to rocket boost their lower-level presence on Social Media.
Mini-U aimed to tap into the vibrant blogging parent communities and online media publications active on Twitter, and appointed SCS Marketing & PR to provide an uplift in 'brand awareness' and significantly increase online sales.
The Solution: SCS Marketing & PR put together a social media strategy which had a two-fold approach. Content was chosen and developed across the length of each campaign based on demographics, lifestyle and the consumer behaviour of our online target audience.
We focused on fostering positive working relationships with the parent blogger community, many of whom were published authors, and online media publications to spread the word about Mini-U and give new customers exposure to the brand – and all of its unique selling points.
These key influencers produced many balanced reviews with images and videos which showcased the Mini-U brand to their large followings of highly- targeted customers.
SCS also generated original and relevant content which was specifically designed to re-invigorate the existing customer base. This included blog content, competitions, surveys and giveaways, as well as sharing some educational and fun images of the Mini-U products in action with advice on how to get children to 'enjoy' bath times and use the range to 'empower' children and make bath times the best time of day.
The Results: By reactivating existing customers and reaching out to new business through reputable and trusted influencers, at the end of 2018, Mini-U was proud to have achieved record number of sales in one given month through the website www.miniu.co.uk.
The overall 'Reach' on Twitter saw SCS increase Mini-U followers by more than 70% and it also smashed its existing targets and achieved over 250,000 tweet impressions in the month of December alone. The campaign has been so successful that the business has seen a substantial improvement in historically quieter sales months such as the summer holidays and the first few weeks after Christmas.
If you would like to find out more about how SCS Marketing & PR can help develop your social media programme, we would love to hear from you. Please complete the contact form or call us today on 01252 621293.