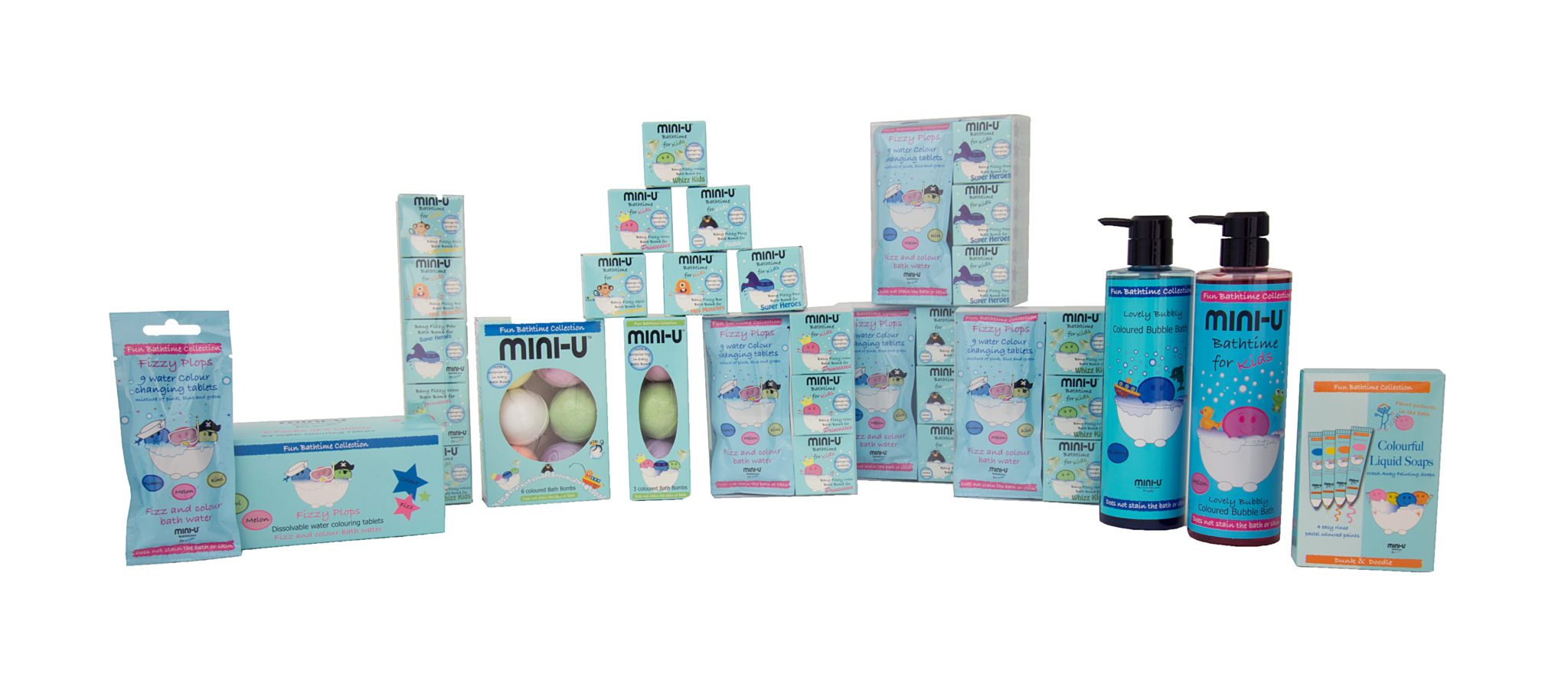 Client: Mini-U
Service: Social Media

The Background: Mini-U is a multi-award-winning collection of haircare, bath and bodycare for children and families. With gentle formulas, all of which are paraben and SLS free, the Mini-U range is comprised of gentle shampoo, conditioner, detangler brushes, bath bombs and water colour tablets which hugely appeal to children.
Popular with families, the brand is also strong in the gifting market offering Mini-U Gift sets suited to Christmas, birthdays and party fillers. In addition, it has a travel size range of products – ideal for holidays, weekends away or spares at the grandparents' house.
The Challenge: Mini-U was already experiencing a level of success through its stockists and website but the company was keen to rocket boost its lower-level presence on Social Media.
Mini-U hoped to tap into the vibrant parent blogging community and online media publications active on Twitter. SCS Marketing & PR were appointed to create a strategy to drive a significant uplift in 'brand awareness' and to increase online sales.

The Solution: SCS Marketing & PR put together a social media strategy which had a two-pronged approach.
Firstly, we focused on fostering positive working relationships with the parent blogger community, many of whom are published authors reaching out to their followers. We then targeted online media publications to spread the word about Mini-U and give new customers exposure to the brand – and all of its unique selling points.
This strategy was designed to engage key influencers and generated many balanced product reviews with images and videos which showcased the Mini-U brand to large followings of highly-targeted customers.
Secondly, SCS Marketing & PR created a monthly scheduled content plan and an adhoc 'in the moment' rolling content plan. These programmes generated huge amounts of original and relevant content which was specifically designed to re-invigorate the existing customer base.
Content was selected and developed based on demographics, lifestyle and consumer behaviour. Content included blogs, competitions, surveys, giveaways, product spotlight pieces, educational insights and fun user generated content featuring the Mini-U products in action. The content also focused on real life stories and handy advice on how to get children to 'enjoy' bath times (the holy grail for many parents!) and how the range can 'empower' children to feel in control of the process, which means reluctant bathers cannot wait to jump in and have fun!
The Results:By reactivating existing customers and reaching out to new business through reputable and trusted influencers, SCS Marketing & PR enabled Mini-U to deliver a record number of sales in one given month through the website www.miniu.co.uk.
The overall 'Reach' on Twitter saw Mini-U followers increase by more than 70 per cent. Our client also smashed their existing targets and achieved over 250,000 tweet impressions in one month alone. The campaign has been so successful that the business has seen a substantial improvement in historically quieter sales months such as the summer holidays and the first few weeks after Christmas.

If you would like to find out more about how SCS Marketing & PR can help develop your social media programme, we would love to hear from you. Please complete the contact form or call us today on 01252 621293.