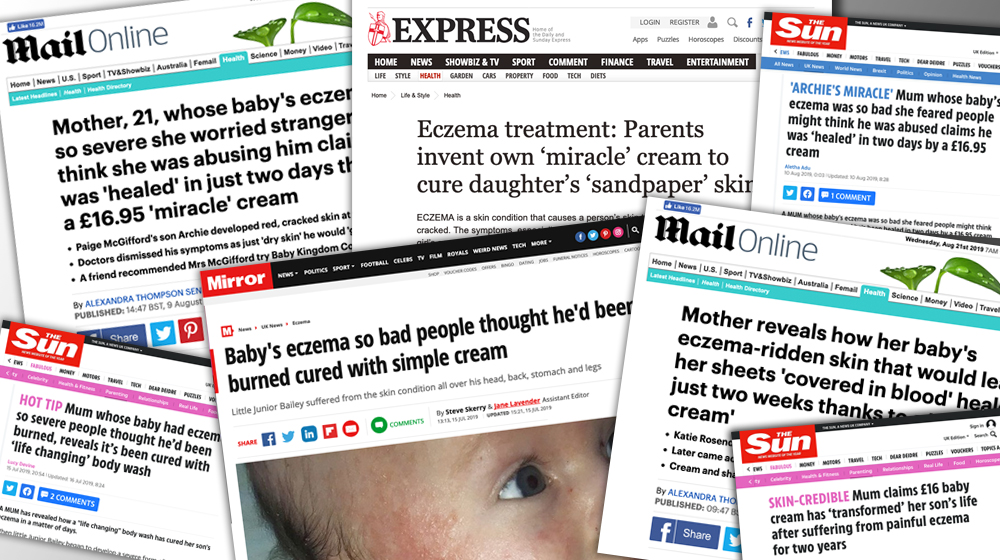 Client: Baby Kingdom Collection
Type: Public Relations (PR)
The Background: Baby Kingdom Collection manufacture a range of products which have been created for babies and children using natural and organic ingredients. The collection includes a baby shampoo, hair and body wash, body cream, nappy cream and talc free baby powder. The products are produced in the UK and dermatologically-tested, hypoallergenic, vegan-friendly and 100 per cent recyclable.
The brand's ethos is to offer parents a safe, luxurious and effective product collection that they can trust. The products themselves have been found to be hugely beneficial in treating eczema, psoriasis, nappy rash, dermatitis and sunburn.
The Challenge:
The biggest hurdle for Baby Kingdom Collection was establishing themselves in the baby and children's toiletries in an already crowded UK market. SCS Marketing & PR was appointed to help create brand awareness and generate sales in the UK and also attract interest from distributors and retailers to stock its products.
The Solution
SCS Marketing & PR devised a PR strategy which would target both consumers and the trade. We did this by working in close collaboration with Baby Kingdom Collection to find the best success stories the brand had achieved as it is paramount a manufacturer can deliver on its claims, especially where children and skincare is concerned.
It quickly became apparent that Baby Kingdom Collection products were making a genuine difference to severe cases of child eczema and other skin-related issues. SCS was able receive first-hand testimonials from delighted customers who had experienced the difference the products had made to their children's skin.
Through SCS's extensive contacts with the national media, these stories were published in leading national newspapers publications including the Mail Online, The Sun, Daily Mirror and Daily Express and other popular popular pregnancy, baby and toddler magazines.
At the same time as targeting the B2C press, SCS ran a comprehensive PR campaign targeted at the B2B press which would enable the Baby Kingdom Collection to become known and incentivise distributors and retailers to stock their products.
The Results
As a direct result of just one of the national newspaper stories SCS had published saw website traffic to the Baby Kingdom Collection increased by over 6,300% in just one day. It also resulted in an extraordinary upsurge in sales. Through awareness generated from the B2B PR, the brand has formed partnerships with one of the largest chains of high-end department stores in the UK and a major online retailer and manufacturer of designer clothing for children. Overall, SCS has delivered an AVE in published PR of more than £65,000 in just nine months.
If you would like to find out more about how SCS Marketing & PR can help develop your PR, we would love to hear from you. Please complete the contact form or call us today on 01252 621293.