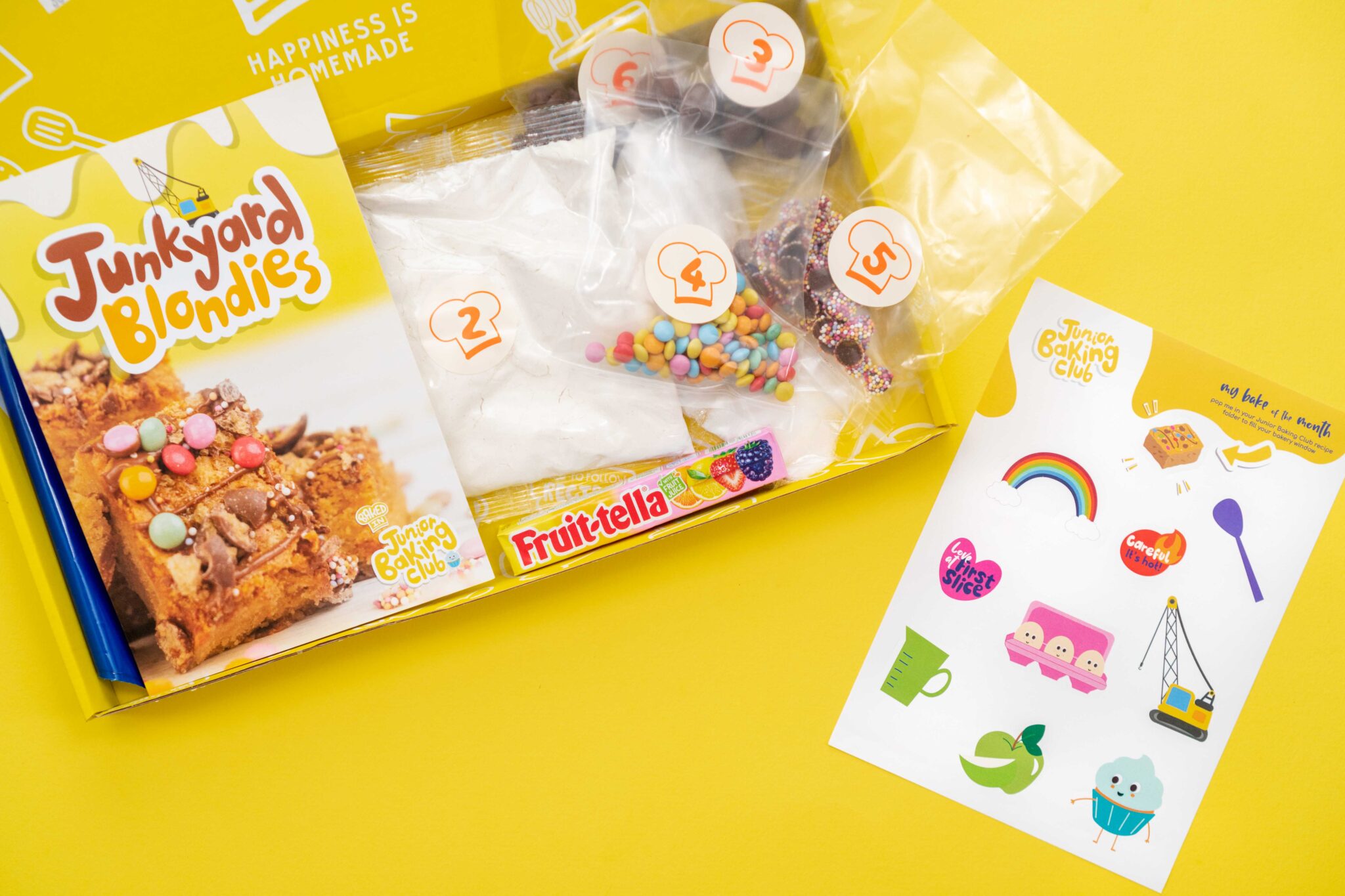 Client: Baked In
Service: Social Media Marketing Influencer Programme
Background: Baked In gives customers the baking from scratch experience at home, without any of the fuss or waste of normal baking.
It is a subscription service with a 'surprise every time' bake for individuals and families, which includes all of the dried ingredients weighed out and ready to use, ideal for all bakers from absolute beginner to master bakers who want to try something new each time. Strong target markets include families with small children and the gifting market.
The Challenge: Baked In was already experiencing a level of success through its stockists and website but the company was keen to rocket boost its presence on social media, especially Instagram, where the grid had some engaging and beautiful graphics but very little customer interactivity.
Baked In hoped to tap into the lively and active family community on Instagram as well as focus on partnerships with relevant third parties such as Tea People, Café Pod and Nestle.
SCS Marketing & PR was appointed to create a social media influencer strategy to drive a significant uplift in 'brand awareness' through a gifted campaign.
The Solution:
Personalised relationship building
Relationship building and first-class communications with SCS's creator network was central to the main thrust of the campaign. It allowed SCS to establish interest, a good match with following and availability. It also meant SCS had a 100 per cent posting success rate, meaning every box sent guaranteed a shared review.
Vetting and championing
Harnessing word of mouth, as well as taking a non-automated, person to person approach, we worked on promoting Baked In with our qualified influencer contacts.
Once an influencer expressed an interest, SCS provided 24/7 care and technical support on new features where required, to maximise the creative output and coverage opportunities for the brand.
Extension to the in-house team
SCS Marketing and PR's channel management team acted as an extension to the in-house marketing team with weekly catch-up calls and daily updates, as well as sharing new ideas to enrich the campaign.
The Results: The Social Media Markering Influencer Programme has created a huge ground swell of interest and chatter around Baked In with weekly branded posts regularly achieving in excess of 1,000 likes, plus a mixture of grid posts, reels and stories, bringing the brand experience to life and increasing take up and use of their unique discount codes.
The busy and popular campaign was cost effective and highly targeted, connecting with new prospects who in turn promoted the brand and a strong percentage went on to join the Baked In brand ambassador programme.
The conversion to ambassador following successful completion in the Influencer Marketing Channel was 1 in 9. This was made possible through our close relationship with our influencer network. SCS Marketing and PR was able to make successful recommendations for timing and wording for these outreach emails that increased the number of the conversions.
Across the course of the campaign, SCS Marketing & PR connected Baked In with influencers whose posts were viewed by a collective reach of a 3.7 million sized captive audience. All influencers posted either a grid post, reel or stories and some even repurposed their content to other platforms, such as TikTok.
Contact Us
If you would like to find out more about how SCS Marketing & PR can help develop your PR, or social media we would love to hear from you. Please complete the contact form or call us today on 01252 621293.